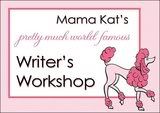 I finally step into that room for the first time. My mouth was open and I'm in total shock. It was amazing, just like I ever want. I never realized that, He -my future hubby- will remember every single thing I've said about working room, my own sanctuary.
From the rainbow colored rug I want with some huge pillow on it. Heyy!! He also got me a Huge Pooh Pillow. It's surprising you know, since he always that pooh is only for kids and not adult :D
The HUGE wooden shelf against the wall. Now I can arrange all my yarn based on their color. Just like how they arrange at my fav. crafting store. He also provide me with bookshelf for my crafting book.
And heyy!! I still have a corner for my desk, wire shelf for all buttons, ribbon, needles, beads, and other stash; my sewing machine, my mannequin, another shelf for my left over yarn (this one made from rattan)
totally in love with this, just like what i see @ lamgarden.com
GOSH!!! it's really heaven on earth for me. Totally really absolutely LOVE this room!!! Can't hardly wait to start crafting here. Someday.. ^_^